read FREE digital version or purchase a print copy
click here
or on the image above

| | | | |
| --- | --- | --- | --- |
| Follow us on: | | | |
FEATURED
---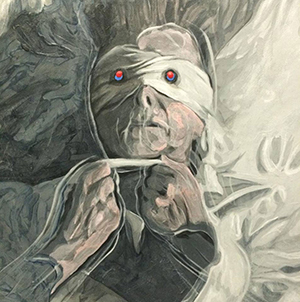 "Saint Bowie" at Stephen Romano Gallery

On January 10, 2016 the world sadly bid farewell to music legend David Bowie.

As visual artists, poets, and musicians alike began paying tribute in a variety of ways, perhaps this day served to introduce Bowie as our most inspiring muse. The desire to articulate the impact Bowie had been on so many lives and/or careers was felt worldwide.

The upcoming exhibition, "Saint Bowie" at Stephen Romano Gallery, validates Bowie worshippers by revealing a collection of offerings to the master musician post mortem. What better way to pay homage to a beloved figure than to create a public shrine displaying beautiful and unusual objects related to the cultural icon.

The following artists will be exhibiting their works in this intriguing opening you will not want to miss:
De La Cruz + Barry William Hale + Tine Kinderman + Linnea Strid
Caitlin McCormack + Lori Field + Natan Alexander + Rene Pierre Allain + Colin Christian + Sas Christian + Nyahzul Blanco + Lauren Levato Coyne + Lizz Lopez + Rory Coyne + Inge Vandormael + Travis Lawrence + Chris Haas + Erin O'Shea + Ellen Stagg + Donnie Green + Matt Nolen + David Van Gough + Kim Bo Yung + Alexis Murray + Nyugen Smith + Craig LaRotonda + Steven Bradshaw
http://shishigami.com/srfa/saintbowie.html
- Allisun Talley
---
LOBO, 
an interview with Kent Lavoie by Lana Gentry 2015 
Singer and songwriter Kent Lavoie, otherwise known as Lobo swept the charts in the 1970's while commanding the respect of industry giants such as Graham Parsons. Even today, his former... read more
---
EVENT: "THE UNSEEN CINEMA OF HR GIGER"
MAY 2015, MEMORIAL DAY WEEKEND AT THE MUSEUM OF ARTS AND DESIGN (NYC)
The Museum of Arts and Design
2 Columbus Circle New York, NY 10019
info@madmuseum.org
212-299-7777

Coinciding with the recent Nameless Digest review of the documentary Dark Star: The World of H. R. Giger, a major cinematic event is happening at New York City's Museum of Arts and Design (MAD): The Unseen Cinema of...
read more
---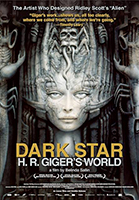 DARK STAR, HR GIGER'S WORLD, 
Lana Gentry for LoBurn Magazine - Feb 2015 

A great subject generally has the chance of lending itself to the certain success of any documentary. Having just watched Dark Star, the Life of H.R. Giger, I entered with that predisposed expectation.  Giger's career as a highly influential 20th Century contemporary artist, and his Oscar winning creative contribution to Ridley Scott's film, Alien, is well documented. In this film we are given a bit of historical information about the artist's past at the onset, and are privileged to see his lovely and dedicated wife Carmen expound with great affection about his...
read more
www.facebook.com/darkstarhrgigersworld
icarusfilms.com/new2015/dk.html
---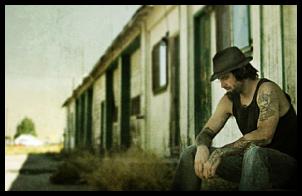 DAVID RICHARDSON

Born September 10, 1981, in Greeley Colorado, raised in Loveland Colorado, David began drawing and sculpting at a very young age. He was brought up in a home where art was highly accepted and his creative mind had free reign. He began creating creatures of the unknown and unseen while still in elementary school. Then, in high school, he started working in art studios around Loveland where he was immersed in all aspects of sculpture and the lost wax process. Since then, David has been published in Amazing Figure Modeler Magazine, Churn an art & music magazine, Gothic Beauty Magazine, and featured on Keith Wigdor Presents Surrealism Now and has shown in many art exhibits. David's art is featured in both public and private collections throughout the USA, as well as England, Canada, Russia, Hong Kong, and Australia. His sculpture has even been recognized by the great and talented movie director, Guillermo Del Toro. David celebrates diversity through his art, working in many different mediums. He has worked with celebrities and even the Hell's Angels Motorcycle Club. Embracing life-death-rebirth, David's sculptures are very primordial in thought and have very powerful significance. David has dug down into his unconsciousness to unearth deep-seated emotions and thoughts, bringing them to the surface of his reality and giving them life and permanence on Earth.
read more
---
Dennis Larkins,
renowned for his set design and illustration work for bands including The Grateful Dead and The Rolling Stones, returns to Sacred Gallery with his new exhibition, "Road Trip to the Fourth Dimension." Larkin presents iconic images of America's cultural past, borrowing heavily from the aesthetics of the Atomic Age and the Golden Age of Sci-Fi, to present at once a critique of America's past, present, and past-futures. Aliens, mushroom clouds, and rocket ships mingle with the family unit through Larkin's unique painted sculptural reliefs that present depth and tangibility to his fantastic canvases
... read more
startlingart.com • facebook.com/dennis.larkins.1
---
EVENTS, ART SHOWS, NEWS

SEPTEMBER 4, 2014

SACRED GALLERY PRESENTS:
"Road Trip to the Fourth Dimension"
- The Art of Dennis Larkins
Curated by Les Barany

Opening Reception:
Thursday, September 4th 8-11pm
Exhibition Dates:
September 4th - October 31st.

The first 100 attendees on opening night will receive a free print from the exhibition signed by Dennis Larkins himself.
For purchase inquiries, please email the gallery director at Kevin@SacredGalleryNYC.com
---
JUNE 14, 2014

HYAENA GALLERY PRESENTS:
Stanislav

Krawczyk Stanislav is an artist hailing from Kiev, Ukraine, a place currently being torn apart by civil war. It is a frightening, uncertain situation in his homeland, but Stanislav is no stranger to adversity. Born in 1984, he came into this world diagnosed with Cerebral Palsy and suffering from a degenerative eye condition which severely affects his vision. These potentially limiting factors, however, have never been a hindrance to Stanislav as an artist. Instead he perseveres, using all of his pain, frustration, and fear in his craft. He transfers these things into emotional works of art that are distinct, unforgettable, and incredibly inspirational... read more
---
APRIL 26, 2014


LETHAL AMOUNTS
proudly hosts the Opening Reception of
"DEMONS"
, a group show curated by
ERICK DE LA VEGA
Featuring artwork by :
Vincent Castiglia, Chet Zar, Dan Harding, Erick De La Vega, Krystopher Sapp, Jason Andrew Hite, Axis, Tatomir, David Richardson, Clint Carney, Jeremy Cross Black Mass Tonymech Nick Kushner Spine Stealer, Klaryssa Korolenkov, Mikey Rotela, John Cherevka, Rask Opticon, Sean Andress, Mikey Carrasco, Mark Villalobos, Evil Paul Springer, Adrian Romo, Jenn Rose, Soty Mae and more...
---